For years there have been at least two MacPaw apps on my Mac – Clean My Mac and Gemini. Then over a year ago, MacPaw entered into a whole new market with Setapp, a subscription based app store that is ever expanding and adding more apps to my collection.
Apparently, the developers were not satisfied with lording it over your desktop. There's the world of iOS to address. And have they come up with an app that anyone who takes photos (does that leave anyone out?) cannot do without.

MacPaw releases an intelligent photo duplicate finder for iPhone  — Gemini Photos. The app uses a smart machine learning algorithm to help users quickly slim down their iPhone photo library by removing similar and duplicate pictures as well as photo clutter such as screenshots, pictures of text, and blurred shots.
Think of the thousands of photos that you have taken over the years and are hoarding on your iPhone. Wouldn't it be fantastic to effortlessly reclaim gigabytes of storage space on your mobile devices? Of course it would, particularly if you could accomplish the task effortlessly.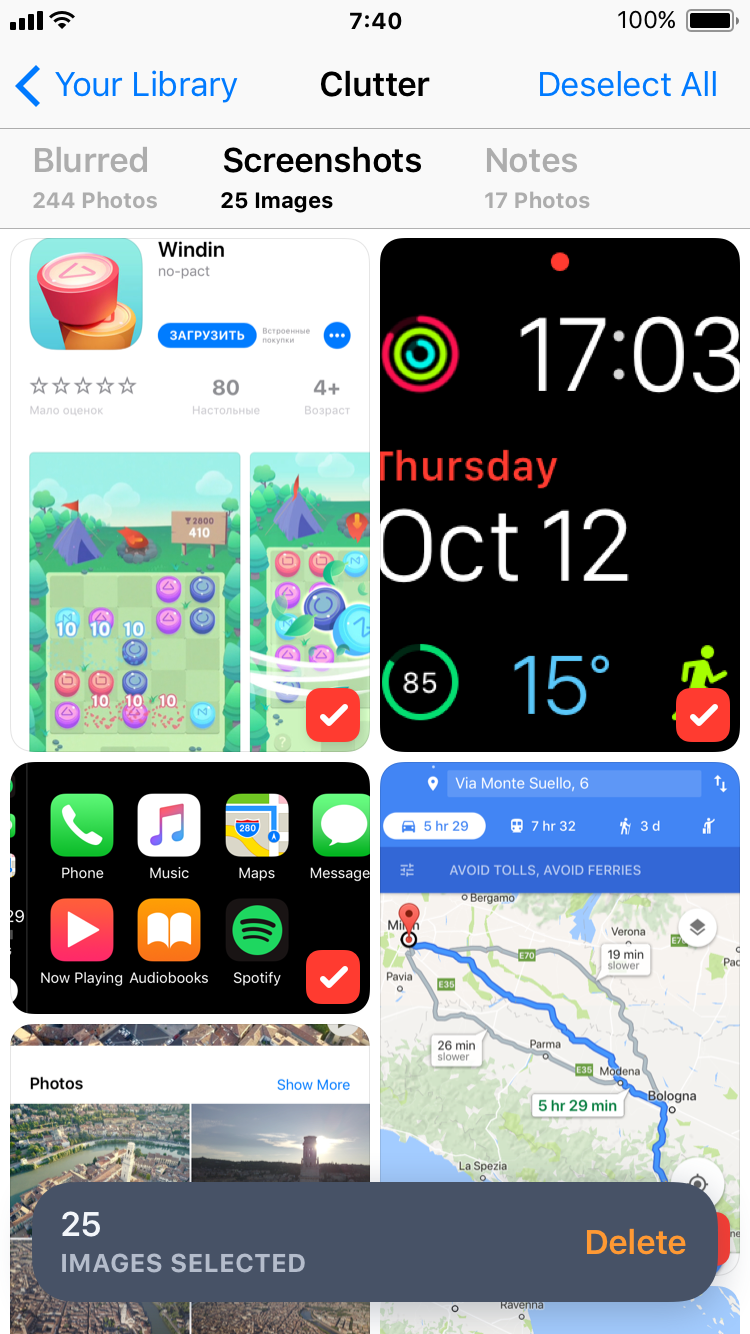 Enter Gemini Photos. Gemini Photos takes the concept of Gemini, finding duplicate files on your hard drive, and applies it to Photos on your iPhone. Using  a sophisticated algorithm, the app parses your shots under different categories. One locates a set of similar photos, determines what it considers to be the best shot of the group and then allows you to choose which photo(s) you consider the best, and then allows you to remove the remaining pictures.
And if you have the need to remove all photos from your iPhone, you can accomplish that with the one touch "Delete Photo Library."
Gemini Photos has basically no learning curve as it is so intuitive. Merely launch the app and it begins scanning your Photos library. You then choose from any of several categories it suggests that you look at, then get to pruning. You will be presented with a number telling you just how many photos that the app has determined fits the mold.
As in all of the categories, each picture is displayed with a checkbox in the lower right corner. If you wish to delete that picture, click on the box. When you're finished selecting the expendable shots, you can delete them all at once.
Let's look at just two of the categories and see how Gemini Photos operates.
Similar. Understand that Similar is not a collection of duplicates. Similar is a collection of photos that are somewhat alike. As an example, you may have taken several pictures of a scene from various angles. These will be gathered under Similar. You choose which one(s) that want to save by not clicking the delete box and click the one(s) that you wish to delete.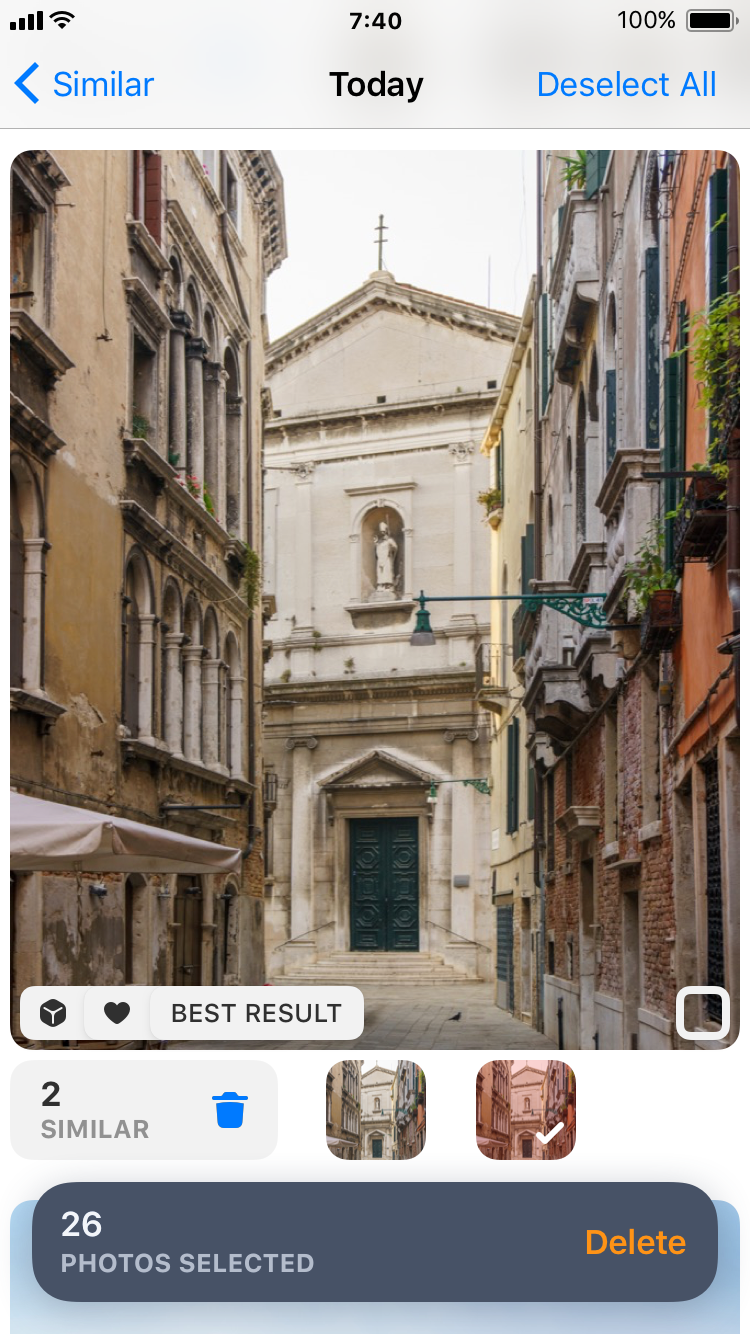 Blurred Photos. This collection you have to take a little more time with. I came across two instances where it  could have performed better. First example: I took a shot of some billowy clouds on a cloudy day. The algorithm decided that this was a blurry photo but was, in fact, focused. Not much of a bother, I simply left the shot unchecked. Second example:  a portrait shot of a dog. As only the dog's face was in focus, the fur on the rest of the dog was softly blurred due to the collapsed depth of field. Gemini Photos decided that this was a blurred picture.Again, easily remedied.
One thing I would love to see in a future update would be a way of presenting burst photos. Many times I have held the camera in an awkward position, resulting in an accidental burst of photos. 
Again, MacPaw has done an excellent job. I had only a little over 1,000 photos to cull through. So, this literally took me minutes. But if you're the average shutterbug, you have many, many more than that. This would be a real time saver and you would regain lots of storage space.
You start with a three day free trial. If you want to keep Gemini Photos as part of your toolbox, then you choose between several In app purchases, either a $1.99 a month subscription, a $11.99 a month subscription, or a $14.99 lifetime option.
Any package you choose will definitely be worth it.
©2018 Frank Petrie