For years I used a fantastic utility, "FinderPop." It's sole purpose was to open a customizable DropDown menu wherever I should need it at any given moment. I believe that I was using it as far back as OS 9 (if not OS 8).
Unfortunately, with the introduction of El Capitan, FinderPop finally met its match – it won't function under El Capitan. And its developer has decided that it's time to lay the app to rest. (You can still find FinderPop online, however, and find links to all of its previous variants.)
But now, I need to find a replacement. I found one that fills my previous app's shoes but in a quite different way.
MenuMate from ZipZapMac.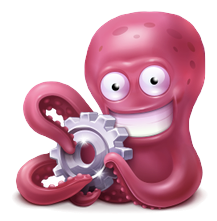 "Whether you have [a] large monitor or multiple monitors, having to lookup and reach over to get to an app's menu is [a] pain. You lose your place and the repeated motion is hard on your wrist.
"MenuMate puts your app's menus were you need them – at your cursor. Just click your mouse or hit a hot key – no weird shortcuts to remember, no taking your eyes off your work! Not only does MenuMate speed things up, but it takes the pain out of working by preventing repetitive strain on your wrist."
Time to roll up our sleeves.
THE JUICE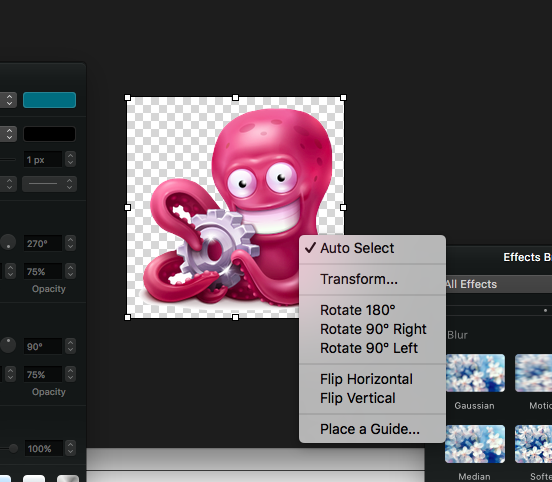 The application is straight forward. As an example, let's say that you have opened Pixelmator. Upon launching MenuMate it will present you with the choices that it finds most likely used with that app.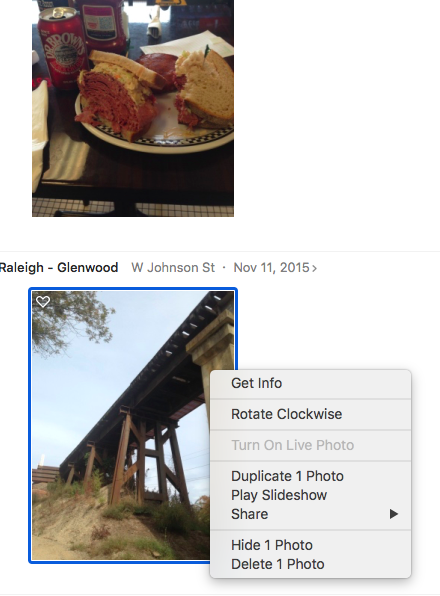 When I launched Photos, it presented me with editing features that I might want to use on the fly. But if I wanted anything more than the basics, I'd have to get my hands dirty within the app itself.
THE PULP
I was a bit disappointed in that there are only three preferences and customization is limited. You can set up the app to launch with a HotKey (your selection) or a mouse button, if that fits your workflow best. And you can turn the MenuBar icon on or off. But that's about it.
My aforementioned utility, allowed me to choose what would appear  in my DropDown menu. But then, these two apps approach a particular niche in somewhat different directions. The former lets you dictate what choices you have, whereas MenuMate lets the app decide. Truthfully, there are pros and cons to each approach.
THE RIND
I was disappointed in MenuMate's support, which is limited to emailing them with your question or problem through their site. I would have liked a small .PDF with a brief overview as to how the app functions. And, naturally, a forum would have been most welcome.
SUMMARY
Still, your requirements may be basic-to-intermediate and this may suit your needs fine. And it does deliver on its promises.
There's a free trial of MenuMate so you can kick the tires and see if it's right for you.
If you decide that you do want to purchase a copy, you can find it at the Mac App Store for USD $4.99. Or you can buy a license at the ZipZapMac website(scroll down to the bottom of the page) for the same price.
It comes in a dozen and a half languages. It's system requirements are OS X 10.6 or later and requires a 64-bit processor.
© 2016 Frank Petrie