Today, Macpaw, the makers of CleanMyMac 3 and several other handy maintenance apps, have announced the upcoming release of the latest iteration of Gemini, named appropriately enough Gemini 2.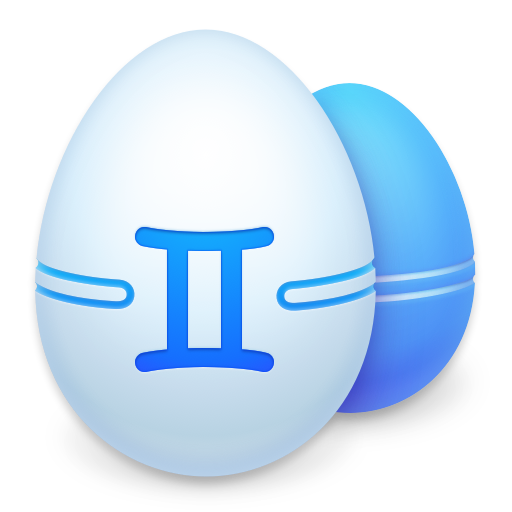 "Find identical files and even duplicate folders inside your internal and external file storages. Gemini will make sure that at least one instance of each file will be kept safe."
If you're familiar with CleanMyMac (which I find myself using several times per week or whenever I install a new app), you will find Gemini 2's GUI just as intuitive.
Upon launch, you're presented with a circle encompassing a plus sign into which you drag and drop files or folders to weed out duplicates. Once you have dragged your selected folder(s) and/or file(s) into the circle, you are then ready to scan. At this juncture, all there is for you to do is to click 'Scan for Duplicates' and sit back.
But before you scan, you'll want to set your preferences. You can adjust the minimum file size to look at, set your Ignore List of specific Files and Folders plus File Extensions, set "Smart Selection Rules" and various Removal Rules (i.e., say that once you remove a duplicate and it leaves you with an empty folder, you can choose to have that folder moved to the trash).
There is a plethora of other capabilities that Gemini 2 has. Just check their site.
Once Gemini 2 has completed its task, you'll be presented with files that it feels are duplicates, or in the case of photos, are very similar. You can click on the file and follow it's path. The path will show you the location(s) of the copy or copies, which should help you decide which one(s) you really need or just want to keep.You will then be given the opportunity to review the duplicates, just so you can make absolutely sure that you want to dispose of them. (I really appreciate the numerous opportunities that Gemini 2 gives you to be absolutely sure that you want to delete your selections.)
Gemini 2 finds the largest duplicates almost instantly. You have three different screens to choose from when sifting through your detailed results; grid view, list view, and smart selection.
To make a selection, you click in the adjacent check box to the files you wish to dispose of. If this should happen to be the last copy of a particular file, a special window immediately pops up, informing you of the possibly disastrous decision. This can be a life saver! Once you're sure that you have made the right selections, simply click 'Remove.'
Personally, the thing that I found most embarrassing was just how many duplicates that I have of certain files, particularly media files, scattered all about. And they can add up quickly, gobbling up precious storage space (whether this is due to sloppiness or dread of not having enough back ups, I'm not sure but I'm betting on the latter).
I found that in my case, manually reviewing the duplicates very useful, particularly when in came to my music library. I'm a diehard Beatles fan (y'know, that band from over a half century ago). I have various renditions of certain songs; different takes, different mixes, outtakes, etc.
Reviewing the files separately lets me know which tracks where exact duplicates and which were variations. Perhaps not important to you, but as a collector, very important to me.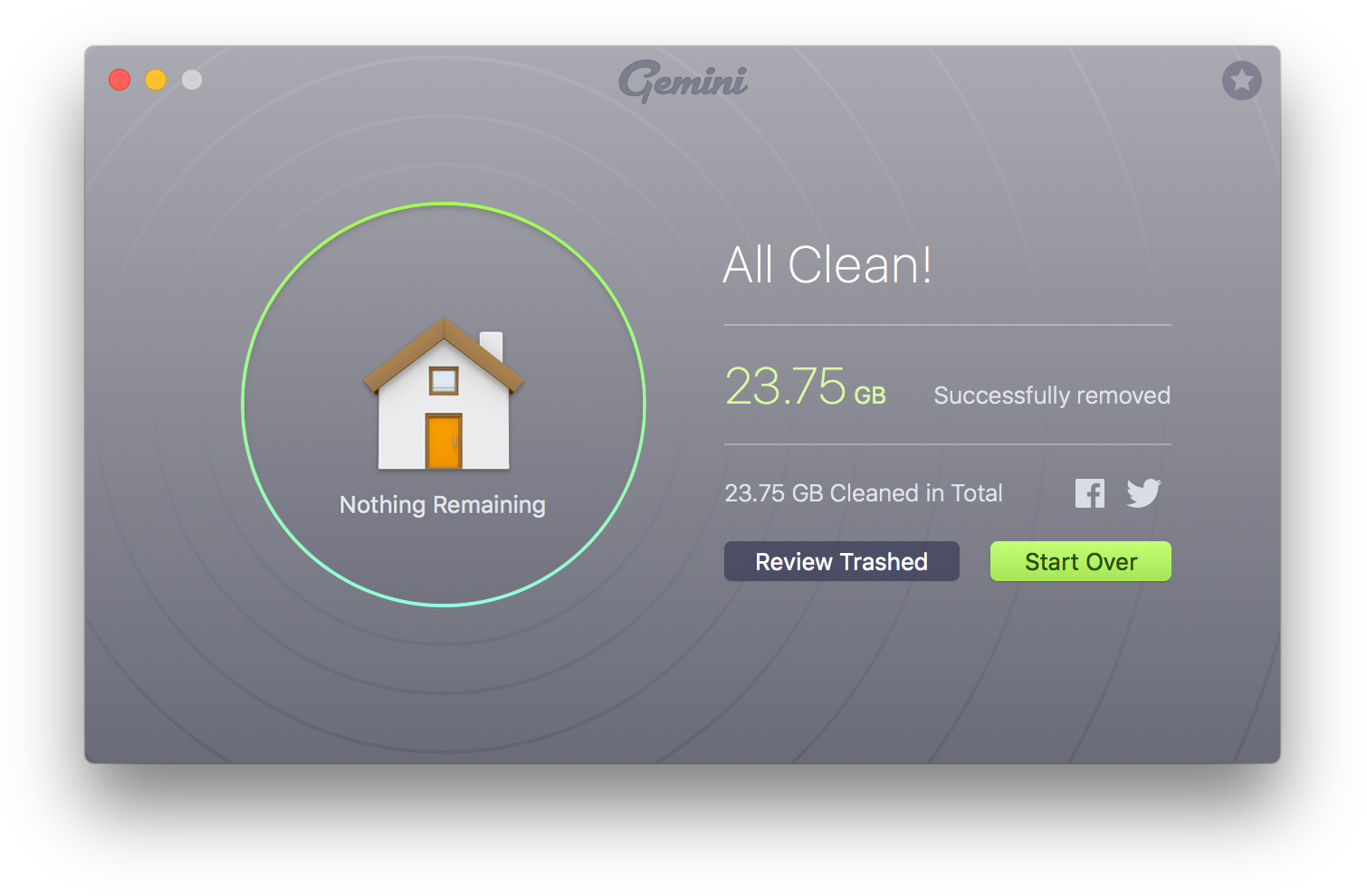 And now that you've finished pruning your internal drive, you can use Gemini 2 to scan your external drives, as well. (I have this terrible feeling that I'm going to be left with several terabytes of free storage!)
All in all, Gemini 2 is a valuable utility to have in your toolbox. They have an excellent support page featuring a knowledge base, FAQ, blog, the ability to suggest a feature to the developers, and a way to retrieve your license should you lose it.
You can purchase Gemini either at the Mac App Store for $19.99 US or at Macpaw's store for $19.95 US. (Gemini 2 will be available both on the Mac App Store for $19.99 and on MacPaw website for $19.95. During the launch week, MacPaw will be offering a 50% off discount on all of its products till May 17th. All current users of Gemini have a lifetime -50% discount for the upgrade.).
As far as system requirements, the upgraded Gemini 2 supports OSX 10.10+. If you're still not sure if you're interested, a free demo is available.
Enjoy!
©2016 Frank Petrie