Recently I purchased an iPadAir 4. I love it. Unfortunately, I have tremors in my right hand so when I use the Apple pencil with its hard tip on the glass screen I'm all over the map.
I didn't want to go through the trouble of putting on a screen protector. I'm the king of micro-bubbles. And a matte finish, while preferable, doesn't mean that much to me but some resistance when putting pen to screen does. So if I'm not gonna adhere a screen protector what can I do?
Answer: Pen Tips.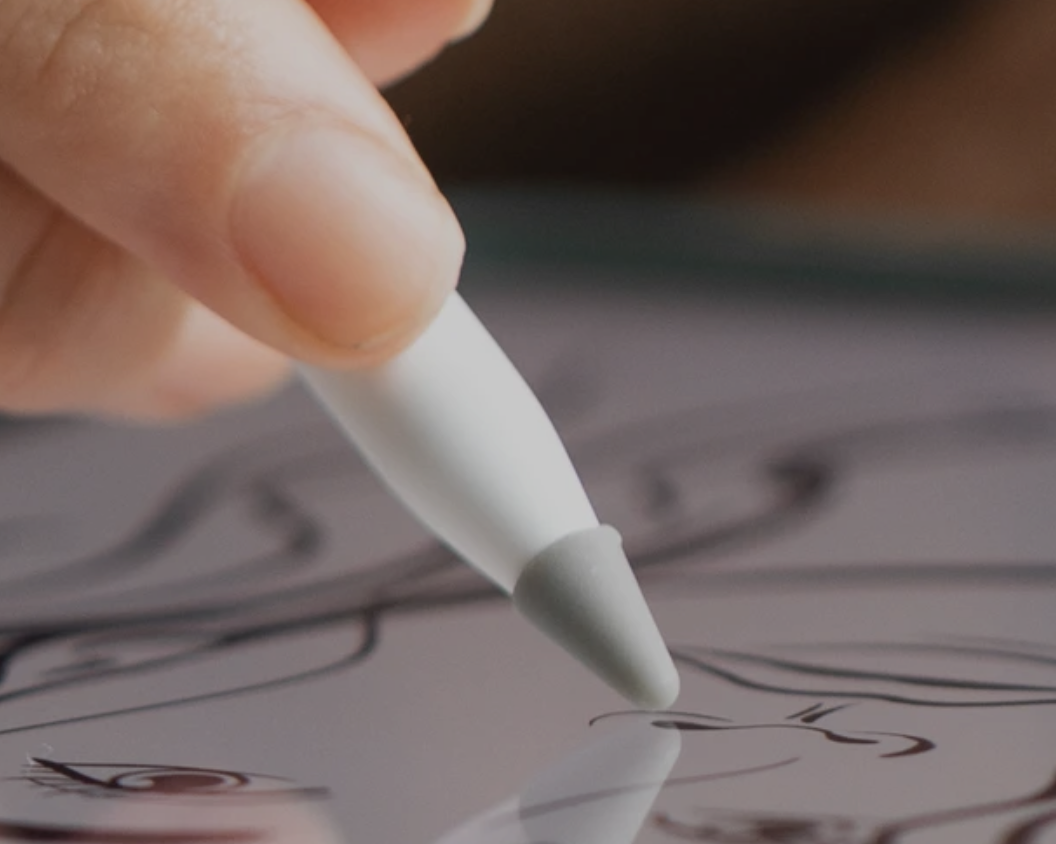 Pen Tips are a simple, palm-slap idea. Instead of going through all of the aggravation involved in placing a protector on your screen, then spending a fortnight removing the micro-bubbles, why not simply place a rubber cover over the tip?
And if you still feel like using a screen protector such as PaperLike, Pen Tips will work on those, as well.
The feel and resistance are fantastic. And I certainly don't miss the annoying clacking sound while writing with the Apple Pencil against the iPad's screen. Application takes all of two seconds. Remove the tip from the box and slide it over the pencil's existing tip. Finis. I can do that!
It works perfectly. And the tactile sense makes it a joy to write. I'm not sure how this would work for an artist. I used to do ink and watercolor. I could replicate the ink with the tip. For the watercolor it would probably be best to remove the tip and have at it. But maybe not. Experiment and see what suits your style.
The only problem I experienced was that occasionally the tip would slide off (the manufacturers are aware of the issue and honestly, I don't know how you would solve it without screwing up the pencil.
We've noticed that our Pen Tips take some getting used to, from losing it to wearing through it. We expect about 5-12 months of life from a set, depending on your technique. Please read our short refund policy for more information about this.
Pen Tips come in eight colors and one pack of ten different colors ("Miscellaneous"), one tip each plus two. A box of five single colors costs €18, whereas the box of ten colors will cost €24.
I love pragmatic solutions. And you can't get more pragmatic than this. If you're looking for a screen protector to simply provide resistance, and you have the dexterity of Edward Scissorhands, I wholeheartedly recommend that you give these the once over.
©2021 Frank Petrie