Because of my chronic illness, once I'm in bed I am in bed to stay. So a smart home makes perfect sense, pretty much a necessity.
I have a medium-sized studio apartment, so my requirements are minimal. I control my light, my door's deadbolt, and other trivial things. I'd ideally have smart blinds but due to the cost, the power controls not being wheelchair accessible, and the fact this is a rental unit puts the kibosh on that desire.
I predominantly use smart plugs (in name only) and control everything with my iPhone SE 2020 or Series 5 Watch.
Today, I review my latest smart bulb, VOCOlinc L3.

All of our innovative product designs follow a principal that home automation should be affordable, fun, simple and secure. VOCOlinc offers a full line-up of connected appliances and devices that are widely compatible with key platforms such as Apple HomeKit, Alexa, Google Home, and more.
There are seemingly thousands of smart bulbs in the marketplace. This one was highly recommended by several YouTube 'smart home channels' I follow, so I thought I'd give it a bash.
Installation is the usual drill: screw the bulb into the socket, take a shot of the QR code, and you're done. VOCOlinc's bulb is accessible on HomeKit and their app.
Like all smart bulbs I've seen, it requires your router's 2.4 MHz band. The bulb provides bright light and vivid colors, all of which can be tailored to your liking via the apps.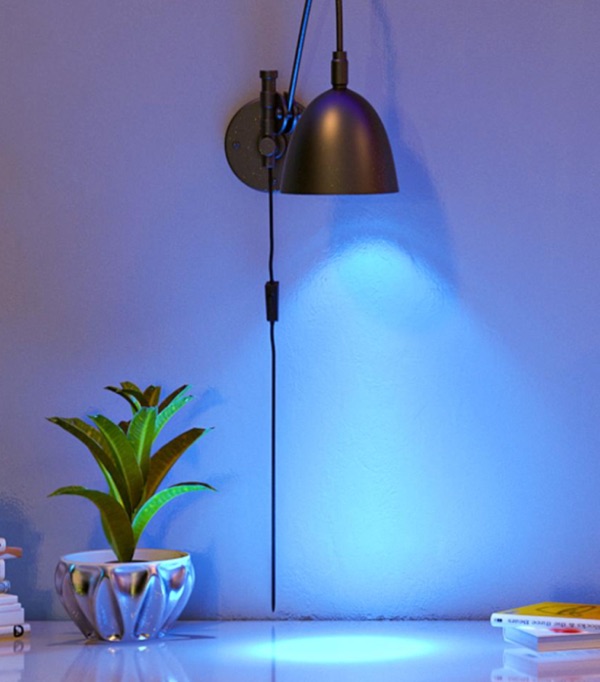 The app also has its own scheduler built-in. I found the controls somewhat confusing at first but I muddled through. In the future, it would be beneficial if they placed an instruction manual on their website.
You can schedule the hours and days to turn your lights on/off, control lights as groups, or apply a 'scene' (custom or preset). These are basic HomeKit features. But if this is the only lamp you have in your room, it's useful.
Generally, the app's controls are excellent. You get the obligatory color wheel and you also have a dedicated slider that allows you to adjust the color temperature from daytime to nighttime. Your circadian rhythm is in good hands.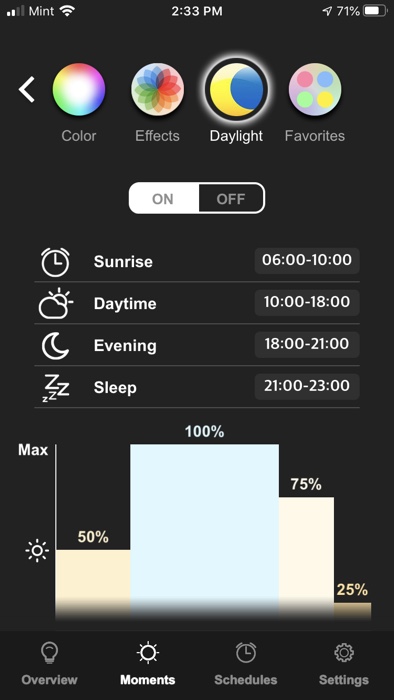 Perhaps this is a regular feature of smart-home apps (I'm new to the game) but I found it interesting that I could customize and turn my other lamp on/off even though it was from a different manufacturer. Standardization?
Featured are preset effects (Blink, Breathe, Flicker, Flow, Candle) which personally aren't in my wheelhouse. But scene modes (Daylight/Wakeup) are. My hope is that this bulb and my nightstand lamp will tie into Big Sur's HomeKit Adaptive Lighting feature.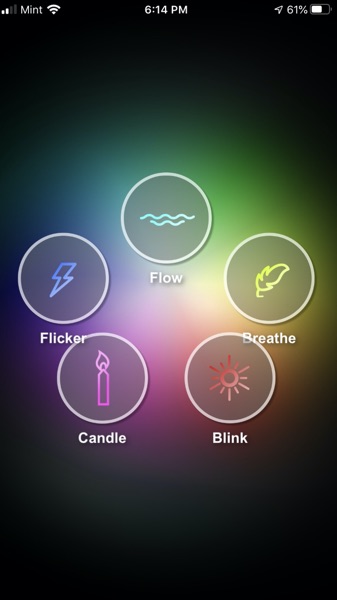 As good as the VOCOlinc bulb is and their impressive choice of eleven different products ranging from diffusers to smart-locks to power strips is, I'd like to focus the rest of this review on their customer service.
We have all had a run in with companies who when asked to resolve an issue, point their finger at some third party, making rectifying the problem a Herculean effort. No such issue with VOCOlinc.
When I received the first bulb, I could not get HomeKit or the manufacturer's app to recognize the QR code. It was quite strange in that when I went to capture the code, both apps wouldn't square it up. For whatever reason, it would try to read the code on a 30 degree angle in the camera lens.
I contacted VOCOlinc via email and they responded in less than 24 hours. We went back and forth in an extremely timely fashion, trying several options, but we couldn't resolve the issue. So, they sent a new bulb which worked first go 'round.
Their support, hands down, was the best I have ever experienced! I was left with the impression that they didn't feel obligated to meet your expectations but desired to earn it. Needless to say that came out of left field. I have never experienced anything like this.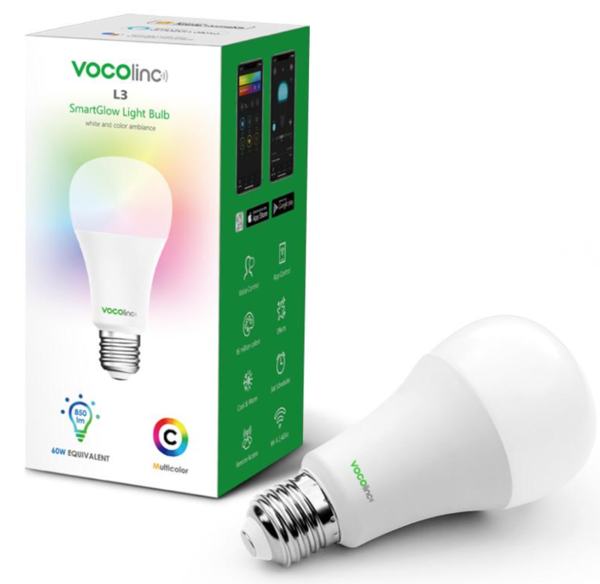 Back to the bulb. Aside from my trying to decipher how to operate some of the features such as scheduling, it is very responsive and I find its colors vivid and pleasing. I have little experience with such bulbs but I have seen the price of the competitor's products. And to get this kind of quality at this price, have it work with HomeKit, plus have exemplary support is a win-win-win.
Not only does VOCOlinc make a quality product but they solidly have your back. I'm a satisfied customer. Perhaps next is a power-strip.
©2020 Frank Petrie