Now for the latest on my new layout. As usual, Apple under promised. I received both my iPhone 13 mini and iPad mini about a week ahead of schedule. Now I'm going through all the cruft I've collected on both devices over the years. It's amazing how much stuff you can pack into folders!
Let me talk of the first of my two new toys – iPad mini. I traded in my iPad Air 4 so that I could buy this. Granted, it's smaller real estate than the iPad Air 4 but with the trade-in I received from Apple I was able to get a respectable 256 GB storage at a decent price point. (For what I do that's actually to up the resale value eons down the line.)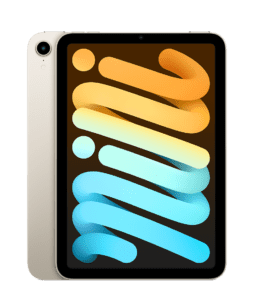 A curious thing I discovered about using this as I was watching Apple TV+ while wearing my AirPod pros and listening in Spatial Audio. As I live in a studio apartment by myself, there is something very intimate about viewing content on this device as opposed to looking up at my big 55" screen – I really enjoyed it. It was immersive. Wonder how much I could get for the TV?
It's also a great little device to carry around the apartment or just throw into my messenger bag. In fact, I'm sitting here lounging in a chair, with my desk across the room, dictating this. I love it!
And there seems to be a movement about reducing the size of your mobile devices within the Mac ecosystem. As the silicon gets stronger, you can get smaller and more portable. I'm really enjoying this.
I've already watched several YouTube videos on how people are implementing the mini into their workflow as opposed to an 11". There's some really creative stuff occurring out there. And, believe it or not, doing split screens and such are actually not bad on something this small.
Today, I activated my second toy. An iPhone 13 mini. The guts inside this thing are phenomenal. I was cranking Lossless Audio through my OEM radio in the van and the sound was full. And I had the EQ set to flat! Having spent several decades as a musician, color me impressed.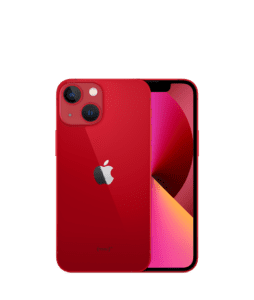 My plans are to shoot some video with this, some Sandmarc glass, and my powered gimbal. Having done experiments before with earlier small phones with lesser powered silicon, the results were not bad at all. And as Apple continues honing their computational audio and video, I only expect this to get better over the years.
Of course, this means writing scripts. And no matter what device(s) you use, you still have to create something. But that's another day. Possession is 9/10 of the law…
Now, to capture my last piece of hardware. This once again has stuck in my head from watching YouTube videos. A lot of people are now suggesting that you buy a mid-tier, MacBook Pro with a Pro silicon ship with mid-tier specs. For what I'll realistically be doing in the end, this would be great. But the lure of that 24" M1 iMac screen is absolutely overpowering. Plus it will enable me to keep several pieces of software that I have used for over two decades of which I'm joined at the hip.
So, back to YouTube I go. I'm now finding a steady stream of iPad mini users who are recommending pieces of mini software. Some of these could conceivably replace the software that I love dearly. First world problem, to be sure.
It's the same old saw. My head says one thing and my heart says another. Then again, my wallet also insists on chirping in. That will most likely have the final say in the matter.
Here I sit on Thanksgiving eve, giving thanks for infinitesimal problems. Trivial issues. Given the choice of which is more important, finding palatable drinking water or how much storage to put in an electronic device, there's no question as to what is paramount.
To all my American brethren, Happy Thanksgiving. And to everyone else in the world, peace.
©2021 Frank Petrie